Our Services
Riviera Pest Control is your best option when it comes to timely, efficient, and friendly service in Dubai, UAE. We have specialized in pest control management in the United Arab Emirates for over three decades. Our experts are highly qualified professionals that use only approved, safe products around your premises. We eradicate all pests and have one of the industry's top teams. When dealing with Riviera Pest Control, you are partnering with a firm that has decades of experience servicing houses similar to yours in the UAE. Friendly and adaptable professionals are always available to accommodate your hectic schedule, with suitable working hours. When you call us for pest control services, a licensed exterminator will do a complete inspection of your house to locate entryways, exit points, and potential problem areas. We will discuss the findings of our inspection with you and tailor a pest control treatment to your home's specific needs. Eliminate your pest infestation and offer you the respite you desire immediately.

Residential
Pest Control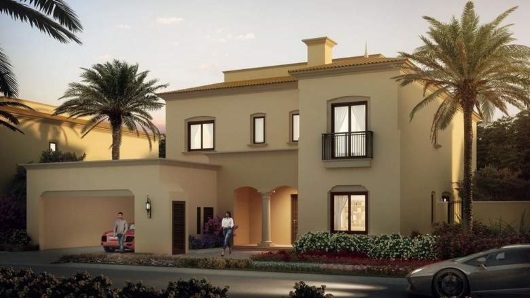 Residential Services are normally standardized since most homes have common problem areas. The common pest in residential areas is Bedbugs, Termite, and Cockroaches. For this reason, it is often possible to get an approximate cost for a service over the phone. However, we are only too happy to customize a management program to suit any residential property based on your budget and the results that you want to achieve.
Here at Riviera Pest Control Dubai, we take pride in helping our customers gain peace of mind by utilizing the pest control service knowledge, gained through our three decades of local experience, to help ensure the safety of their homes. With the very latest industry tools at our disposal and our focused approach to pest management, we are sure that we can meet, if not exceed, our customer's expectations all over UAE.
We believe in offering a first-class service to all our customers and back it up with:
Guarantees – all our work is guaranteed and if we do not do what we say, we will offer to pay another company to complete the job!
Prevention advice – we also believe that an integral part of our service is making sure, as far as possible, that this pest problem doesn't happen again. This could be recommending changes to habits and possibly some parts of your home, or maybe the use of equipment to prevent the pest from returning.
Products – we use only the best products that we know are tried, tested, and safe to use around domestic properties, where families and pets live and play.
Survey – before we start any pest control 'job', we do an extensive survey and assess the problem, looking to identify how the pest has gained access, as well as the obvious task in hand of either eradicating the pest or controlling it back to acceptable, 'hidden' numbers so that it does not encroach on or into your property.
Commercial
Pest Control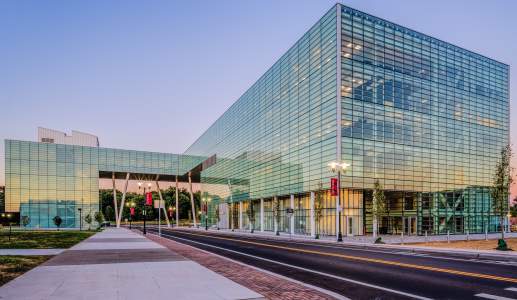 Commercial Services always require a customized approach and require a site visit to ensure that a cost-effective management solution can be quoted. Depending on the pest, commercial services often come with a regular maintenance arrangement to ensure that your premises stay pest free. Every business owner has a responsibility to employees and customers to keep their premises well-maintained and 'habitable', free from hazards and dangers that could cause personal injury. Under this broad banner, pests are included. Riviera Pest Control can offer commercial businesses, offices, warehouses, restaurants, clubs, pubs, schools, and hospitals a full range of pest management options tailored to suit the needs of your business. We aim to resolve your vermin problem as quickly as possible whilst minimizing disruption to your commercial operations. Our integrated commercial pest treatment solution will help you remove rats, termites, cockroaches, and other pests from your commercial business. Our mission is to protect your business from these unwanted pests. Our commercial checklist ensures we deliver quality, effective, and long-term vermin solution services. When you have a commercial pest problem, it is our responsibility to ensure you have responsible, reliable, and trust worthy pest management in place that won't let you down.
We'll provide a fair, competitive, and accurate quote – with no hidden costs. Once we've agreed on the plan that best suits your needs, our skilled technicians will act quickly to treat the problem, eradicating all pests and safeguarding against their return. Our products are safe to use around people, keeping your staff and customers safe. We care about the environment, which means all of our products come with the assurance of being environmentally friendly.
As you know pest infestation can be a serious problem for your businesses in UAE whether it is a small-scale or a large scale, causing damage to your valuable properties, and putting your employees' lives at risk. With more than three decades of extensive experience all across the UAE, and with hundreds of satisfied clients, Riviera Pest Control technicians will work with you to create a customized, integrated pest control program based on your needs. Whatever your business in UAE and whatever the pest, Riviera Pest Control Dubai can offer you quick solutions for an affordable cost.
Our services range from Bedbugs elimination to Cockroach control with promising solutions to all pest control problems all over the UAE. Our goal is simple, to provide the best pest control at an affordable rate and satisfaction. As one of the leading pest control services in Dubai, Riviera Pest Control hires the best-trained employees and uses the latest innovative and eco-friendly methodology in all aspects of our services. At Riviera Pest Control, we have tailored packages for all kinds of businesses including small and large restaurants, warehouses, large construction sites, retail stores, hospitals, clinics, government offices, and many other large and small industrial and commercial facilities in Dubai and all over the UAE. Regardless of your needs, Riviera Pest Control services will ensure that any issues with pests will be kept under control.
We can get rid of pests from:

Processing Plants and Warehouses, Hotels, Restaurants, Bars and Fast Food Chains, Shopping Malls, Supermarkets and Grocery Stores, Industrial - non-food Storage Buildings and Factories, Medical - Hospitals and Nursing Homes, Schools, Classes and other Educational Institutions, Ships, Rigs (Oil Plants) and Other Vessels.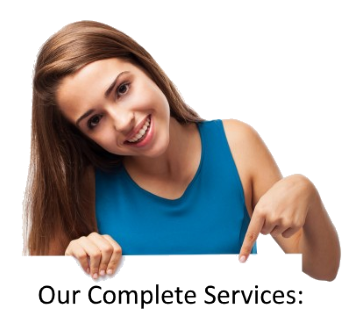 | | | | |
| --- | --- | --- | --- |
| Residential Pest Control | Commercial Pest Control | Bed Bug Services | Bird Control |
| Carpenter Ant Control | Flea Control | Floor & Drain Cleaning | Fly Control |
| Mosquito Service | Odor Control | Rodent Control | Termite Control |
Here are some of the pests that we can safely and effectively get rid of:
| | | | | |
| --- | --- | --- | --- | --- |
| Ants | Bed Bugs | Cockroaches | Flies | Gnats |
| Mice | Rats | Termites | Fleas | Silverfish |
Need more help?
Riviera team is here to help you 24/7
Contact us